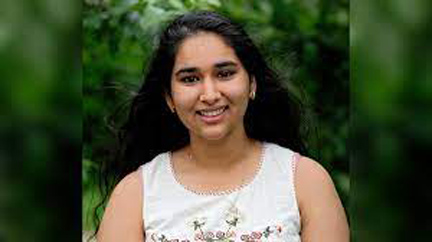 WASHINGTON, D.C. (TIP): Shristi Sharma, an Indian documented DREAMer from North Carolina has won the $5,000 First Prize in Indian American Impact Project's "We Are Home" Essay Contest. The contest was open to undocumented and documented South Asian DREAMers who face many obstacles including constant uncertainty over their status and limited opportunities for employment, scholarships, and financial aid.
Undocumented or documented immigrants who grew up in the United States as children but do not have a path to citizenship, have come to be described as DREAMers after the DREAM Act, a bill in Congress that would have granted them legal status.
Manasvi Perisetty from Texas won the $2,500 Second Prize, while Khushi Pate from Indiana and Reet Mishra from California were tied for $500 Third Prize.
"The dozens of submissions we received from students in more than 22 states reflect the need for comprehensive immigration reform" said Sarah Shah, Director of Community Engagement of the Impact Project said announcing the winners and finalists of the contest Nov. 12
"These youth, who only know the United States as home, represent the very best of America and deserve a clear pathway to citizenship."
Shristi Sharma, a student at UNC-Chapel Hill, said, "I am incredibly grateful for Impact's initiative to elevate the stories of documented dreamers like me.
"I never imagined getting such an honor and I'm thankful to be able to help bring visibility to our situation for the first time; knowing that people care about hearing our stories is extremely uplifting."
Shristi had the opportunity to read her winning poem in front of distinguished guests such as Speaker Nancy Pelosi and Majority Leader Chuck Schumer at the Impact Project's Diwali Reception on Nov. 3 in Washington, DC.
Finalists: Ayaan Siddiqui (Arizona), Sneha Shrinivas (Texas), Bhavey Jain (Indiana), Pareen Mhatre (Iowa), Sai Sumana Kaluvai (California), Sarvani Kunapareddy (Illinois)
All winners and finalists will be invited to Washington, DC for an event with special guests, and their essays published in Brown Girl Magazine.
All of the winners' stories can be accessed at http://www.iaimpact.org/essaycontest.
"We hope by sharing their stories, leaders and policy makers will understand that these DREAMers are Americans," Impact, a leading community organization said.