By Mabel Pais
The Tribeca Film Festival (TFF) is the leading cultural event that brings visionaries and diverse audiences together to celebrate storytelling in all its forms, including film, TV, VR, gaming, music, and online work. With strong roots in independent film, Tribeca is a platform for creative expression and immersive entertainment. The Festival champions emerging and established voices; discovers award-winning filmmakers and creators; curates innovative experiences; and introduces new technology and ideas through premieres, exhibitions, talks, and live performances.
The Festival was founded by Robert De Niro, Jane Rosenthal and Craig Hatkoff in 2001 to spur the economic and cultural revitalization of lower Manhattan following the attacks on the World Trade Center. Now in its 17th year, the Festival has evolved into a destination for creativity that reimagines the cinematic experience and explores how art can unite communities. For more information, visit www.tribecafilm.com/festival
The 9thAnnual Tribeca Disruptive Innovation Awards (TDIA) took place on April 24, 2018 at the Tribeca Festival Hub at Spring Studios, New York, through the continued collaboration of The Tribeca Film Festival's (TFF's) co-founder Craig Hatkoff, Disruptor Foundation and Professor Clayton Christensen.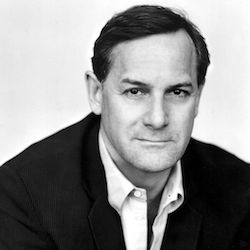 Craig Hatkoff, co-founder of TFF and Disruptor Foundation, introduced the event. It was hosted by award-winning journalist Tamron Hall.
Honorees included Nobel Peace Prize laureate Beatrice Fihn, Atom bomb survivor Koko Kondo, #NeverAgain 11-year-old student-activists Naomi Wadler & Carter Anderson, Hip Hop founder DJ Kool Herc, Samasource & Lxmi's Leila Janah, Columbia University Professor Howard W. Buffett, Columbia Care's Nicholas Vita, John Bowne High School's Steven Perry, multi-instrumentalist Questlove, Ethereum's Joseph Lubin, Hashtag inventor Chris Messina, Hopeland's Deborra-lee Furness, Sheila Nevins, Vice's Elle Reeves, Literary Legend Michiko Kakutani, TransMedics's Dr. Waleed Hassanein, Civil Rights activist Tarana Burke, innovator-entrepreneur Opher Brayer and Etty Ausch.
About Tribeca Disruptor Awards:
TDIA is a collaboration with Harvard Business School Professor Clayton M. Christensen and helmed by Tribeca co-founder Craig Hatkoff. Christensen's original Disruptive Innovation Theory was immortalized in the Innovator's Dilemma. Disruptive innovation explains how simpler, cheaper technologies, products, and services can decimate industry leaders almost overnight, for the betterment of society. TDIA showcases applications of disruptive innovation which has spread far beyond the original technological and industrial realms into the fields of healthcare, education, international development, politics and advocacy, media, and the arts and entertainment.
TDIA unveiled the diverse field of disruptors, revolutionaries, and game-changers whose breakthroughs are creating radical solutions to some of the world's most vexing problems.
"Last October we held our first awards in Hiroshima, the City of Hope where we presented to the City of Hiroshima a 9-11 survivor tree sapling. In turn, the city of Hiroshima has entrusted us with seeds harvested from amongst its 150 survivor trees—the metaphor for resilience of the human spirit– that still stand and bloom 72 years after the atom bomb was dropped on their city. These seeds will be planted onstage by our honorees including a Nobel Peace Prize laureate, an atomic bomb survivor, an eleven-year-old activist, the father of hip hop, the inventor of the hashtag and many others," said Craig Hatkoff.
Hatkoff continued, "Over the past decade the awards have become a living laboratory on the frontiers of disruption and innovation. As a society we desperately need to understand and confront the great peril ahead emanating from the ever-widening techno-cultural divide. We are witnessing the unnerving limitations of our capacity to responsibly manage and deploy the infinite fruits of the human imagination in the era of algorithm. The holy grail is "man plus machine" rather than "man versus machine."
Michiko Kakutani received the Disruptor Award Book of the Year presented by the Harvard Business Review for his book, The Death of the Truth.
Howard W. Buffett, Associate Professor and Research Scholar at Columbia University,received  the Adam Smith Prize, alsopresented by the Harvard Business Review.Buffett is co-author of Social Value Investing: A Management Framework for Effective Partnerships.  The book analyzes innovative collaboration across sectors and outlines a new methodology to measure social and environmental impact called Impact Rate of Return.
Beatrice Fihn, Nobel Laureate, received the first-ever Hersey Prize, presented by the family of John Hersey, author of Hiroshima, for her campaign to prohibit and eliminate nuclear weapons.
Etty Auschreceived the Fran Lebowitz prize for her work with vulnerable and underprivileged populations suffering from social ostracization.
Opher Brayer received the award for his lifetime of work, Stages,in developing original methodologies to cultivate multi-talented 'genius' in young and old, rolled out to students across the Czech Republic. With a focus on evolving human ecosystems, STAGES aims to end global poverty by transforming entire regions through education, employment and the environment.
Deborra-lee Furness, co-founder of Hopeland, most recently awarded the 2017 United Nations Women for Peace Leadership Award, is an internationally acclaimed actress and passionate advocate for vulnerable and abandoned children.
Waleed Hassanein, M.D.,Egyptian-born, founded TransMedics, Inc. in 1998 to revolutionize the important field of organ transplantation for treatment of end-stage lung, heart, liver and kidney failure.  Through this invention, human organs can be kept alive and functioning outside of the human body.  Hassanein was named 2017 Finalist for the European Inventor Award by the The European Patent Office (EPO).
DJ Kool Herc,raised in Jamaica, the founding father of Hip Hop, is a disruptive and innovative pioneer and creative force in the world of hip hop and rap music.  2018 marks the 45th Anniversary since the first ever hip hop party took place on August 11th, 1973 at 1520 Sedgwick Avenue in the Bronx, giving birth to the Hip Hop culture.
Leila Janah is the Founder and CEO of Samasource and LXMI, two companies that go beyond charity to #givework to low-income people around the world using cutting-edge social enterprise models in technology and luxury skincare, respectively.
Koko Kondo is a prominent atomic bomb survivor and internationally recognized peace advocate.Shewas eight months old when the U.S. dropped an atomic bomb on Hiroshima on August 6th, 1945.  Koko has spent her adult life working with various organizations to promote peace around the world. She tells stories about Hiroshima and gives lectures at schools for students from elementary to graduate school.
Joseph Lubin is the co-founder of the blockchain platform, Ethereum, and founder of ConsenSys, one of the largest and fastest-growing blockchain companies in the world.
Chris Messina is the inventor of the hashtag for social media.  This one simple symbol (#) is a sublime case of a disruptive innovation that has made mass communication simpler, cheaper and more accessible. Its universal usage and simplicity has empowered instantaneous social movements via social media such as #metoo, #NeverAgain and #blacklivesmatter, to name a few.
Sheila Nevins, having radically transformed the documentary film genre into a provocative and indispensable tool for understanding the human condition, Sheila Nevins is an executive producer and former President of HBO Documentary Films.
Steven Perry is the Assistant Principal/Head of the Agriculture Department at John Bowne High School. As an alumnus, Steve accepted began teaching in the Agriculture Department in 1983. He has been instrumental in the 9/11 Memorial Survival Tree Seedling Program, which donates seedlings from the 9/11 survivor tree to 9/11 memorials and communities that have overcome tragedy. These seedlings are housed and cared for by his students in conjunction with Bartlett Tree Experts.
Elle Reeve– Elle Reeve is a correspondent for the Emmy award-winning nightly newscast VICE News Tonighton HBO.  In August 2017, Reeve gained critical acclaim for her reporting on the white nationalist rally in Charlottesville, VA. for VICE News Tonight.
Nicholas Vita is the Co-Founder and CEO of Columbia Care—the largest medical cannabis product development, manufacturing and dispensing operator in the US.  Ensuring the well-being of his mother and son, serve as the foundation for his passion and motivation to bring this novel treatment option to patients.
Questlove is the unmistakable heartbeat of Philadelphia's most influential hip-hop group. He co-produced the Grammy award-winning Original Broadway Cast Recording of Hamiltonand co-wrote a new original song It Ain't Fairfor the critically acclaimed, Detroit.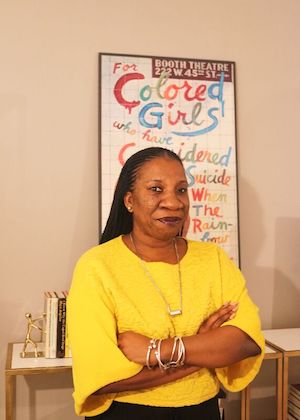 Tarana Burke is an African American civil rights activist. In 2006, Burke began using the phrase "Me Too", to raise awareness of the pervasiveness of sexual abuse and assault in society.
Naomi Wadler & Carter Anderson are 11-year-old student-activists from Alexandria, Virginia. Friends since Kindergarten, Naomi and Carter led a student walk out at her elementary school in Alexandria, Virginia one month after the senseless shooting at Marjory Stoneman High School in Parkland, Florida.  Her school walk out was 18 minutes long, 17 minutes for each student and teacher who lost their lives in Parkland, and one additional minute for Courtlin Arrrington, an African American student who was murdered shortly after the Parkland shooting in her Alabama high school.
Ground Zero to Ground Zero: Hiroshima survivor tree seeds were planted on stage to initiate survivor-tree sapling exchange between New York City and Hiroshima; #seedthechange
(Mabel Pais writes on The Arts and Entertainment, Social Issues, Health and Wellness, and Spirituality)