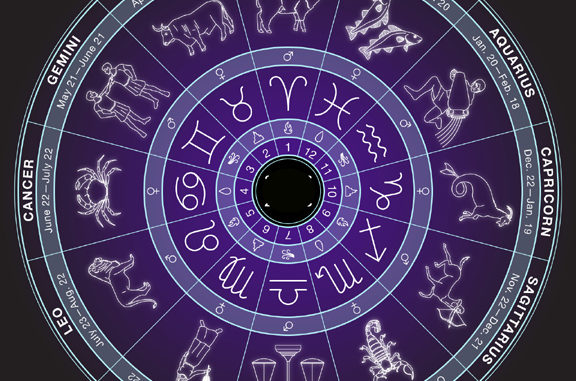 Shree Ganeshaya Namah!!!
By Chirag Bejan Daruwalla
Aries
Ganesha says, this week, you'll provide a helping hand. You will have a significant impact on someone's career. They'll most likely be a friend or partner of yours. This week, you'll enhance your cooperation on both a corporate and interpersonal level. Because of Rahu's location, you will allow your words to flow more than they should. This week, try to keep your emotions under control. This week, you will not be able to make things smooth with your partner in terms of relationship, give it some time and things will be fine. Stomach troubles will bother you this week. You will need to revise your diet this week.
Taurus
Dear Taurus, you will now delineate your project timeline for each day starting this week. Your greater dedication to your time and labor will undoubtedly bear fruit shortly. You will be less concerned with your personal concerns, which will help you stay focused. Due to a variety of causes, there will be some imbalance between personal and social development in the second part of the week. your partner and you will be in a good mental space this week. This week you will see recovery in your long-time health issues. From this week make sure you take proper care of your health.
Gemini
You'll have to conceal many boundaries this week. You'll also have to keep the information you'll get this week under wraps. You'll be asked for suggestions and expected to be empathetic. In short, your general demeanor will turn someone's day around for the better. What you do this week will undoubtedly come back to haunt you. This week, you'll need to be extremely powerful in specific areas. Your partner and you will go through minor setbacks in the latter half of the week. Consumption of oily and heavy food will bother your digestive system this week therefore be careful about eating.
This week, you'll learn how to use your foreknowledge to counteract the material world. You'll be able to see the genuine challenges that lie behind your slick ideas. You do not need to be concerned since all of your good intentions will be rewarded this week. This week, your intentions will clash with those of someone else who is equally ardent and power-hungry as you. Your relationship will be all well and good this week. Avoid unnecessary opinions over your marriage. Minor back pain will bother you this week. Make sure you visit your doctor this week if it gets serious.
Leo
You've been on the backhand side for quite some time. This week, it's your turn to play in the lead. You will be admired by both your household and professional fronts. Students with shortfalls will be able to clear them out this week, giving them a fresh feeling of relief. This week, the chances you take will bring you into trouble. Make sure you're taking calculated risks. If you have been looking out for love, this week will bring you someone really compatible.You will feel fresh and alright this week hence, you do not need to worry about your health this week.
Virgo
Dear Virgo, you have been developing good habits for a long. Avoiding harmful habits will let you realize how much money you have saved to date. Also, being frugal with your spending can help you make money this week. Even if your intentions are apparent to help someone in need, you will be strangled in a humiliating circumstance. Your partner or spouse will be appreciative of your efforts this week. Stability of mind will guide you a lot this week. You will be able to maintain this by meditating.
Libra
This week, anything choreographed and guided will be overshadowed by your innocence. You will get the opportunity to spend quality time with your loved ones. From this week on, everything will go in the right direction. When it comes to relationships, you are a person with a pure heart who lacks tact. This will be an issue for you this week, but stay on the side of your pure heart. Your relationship will be blessed by Lord Venus in the latter half of the week, leading to good bonding. You will have to push yourself to stay active this week. Make sure you drink enough water this week.
Scorpio
This week, the stars are expecting more from you. This week, you'll need to spread happiness around you in order to open the floodgates of good fortune for yourself.  Financial fronts will also improve this week. Making investments within this week will certainly bring good results.This week, you'll notice a significant improvement in your relationship also. Your partner will make you feel all new in love. A feeling of health and wellbeing will mark your attitude this week.
Sagittarius
Your excitement and optimism will open new doors for you this week. You'll focus on items that will provide long-term value in the near future. This week's religious events will pique your attention. Your relationship will not go through any issues this week. you will have to be more conscious regarding discussing certain things with your partner this week. You will have to take preventives for allergies beforehand this week. Make sure you keep your immunity boosted.
Capricorn
Dear Capricorn natives, your amazement and forceful character will be in the spotlight this week. People will want to learn from you, even if they don't like you. This week, it will be advantageous for you to listen to the advice of your well-wishers. This week, you will leap with both paws into something without considering the consequences. Before putting both feet into anything, double-check the depth. You and your partner will be considering learning new things about each other. You both will enjoy being with each other this week. This week, you will have to take good care of your family members. Avoid ignoring your health own too.
Aquarius
This week is a very good week for networking opportunities and agreements. You will be able to reclaim your life's equilibrium. This week, you'll gain an extraordinary amount of self-assurance. As conflicts occur on business fronts, you will be motivated by emotions. To avoid this, keep things in check this week. Your partner and you both will have a lot of things this week.This week, a little bit of hypertension will bother you this week. Good physical exercise will help you stay energized yet calm this week.
Pisces
This week, you will outperform your own aspirations. This week, you'll strike a lucrative joint venture contract. You'll also dedicate a substantial period of time to your academic pursuit this week. This will assist you in reconnecting with your artistic side, which you may have forgotten about. When problems occurred, craftsmanship always made you feel vibrant. Your relationship will not go through any major issues this week. just make sure you take proper care of your partner's point of view over things. In terms of your health, the remedies you carried on for so long will show their effects this week