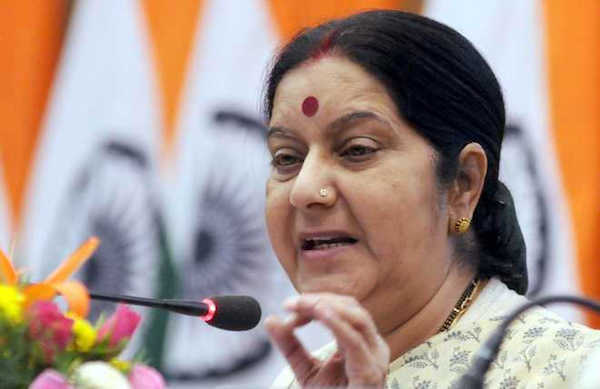 NEW DELHI(TIP):  Replying to queries in the Rajya Sabha, on July 26, External Affairs Minister Sushma Swaraj said: "I would like to state that so far there is no significant change with regard to H-1B Visas. Changes have taken place, but no significant changes are there so far".
However, the "danger" (of change in rules) persisted and there are concerns over the tightening of the visa regime in the US following President Donald Trump's "Buy American, Hire American" policy which India will effectively raise at the '2 plus 2' dialogue on September 6.
In fact, the number of H-1B visas had gone up from over 1.08 lakh in 2014 to 1.29 lakh visas now. As many as 1,08,817 H-1B visas were issued in 2014 and 1,19,952 in the following year, she said.
Though as per Congress' Anand Sharma there was "42 per cent increase in the proportion of H-1B petitions denied for Indian professionals from the third to the fourth quarter of the financial year 2017".
"Yesterday, the National Foundation for American Policy (NFAP) has released the report. I will share it with the minister," he added. However, as per Swaraj, it was not a government report and that her figures came from the government records.
India, she said, had already taken up the issue with the US on relevant platforms and would further discuss it at the inaugural '2 plus 2' dialogue between the two countries in New Delhi on September 6.
"I assure you that in the '2 plus 2' dialogue, we will certainly and forcefully raise this issue also," she said.
(Source: PTI)