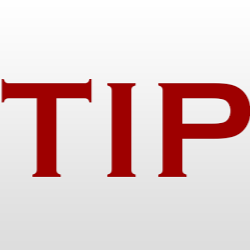 WASHINGTON (TIP): The composition of President Barack Obama's second term Cabinet became clearer on January 9, with Labor Secretary Hilda Solis resigning and three other members of the president's team deciding to stay on amid concerns about diversity in Obama's inner circle. Solis, a former California congresswoman and one of the highestranking Hispanics in the Cabinet, said she was departing after leading the department during the economic storms of the first term. She was the nation's first Hispanic labor secretary. A White House official said three Cabinet members: Attorney General Eric Holder, Health and Human Services Secretary Kathleen Sebelius and Veterans Affairs Secretary Eric Shinseki: would stay on as the second term begins.
It would ensure diversity among the president's leadership team: Holder is black, Sebelius is a woman and Shinseki is of Japanese-American descent. The official, who spoke on condition of anonymity to discuss personnel changes, said the three remaining officials were not an exhaustive list of which Cabinet members intended to stay. Some Democratic women have raised concerns that the "big three" jobs in the Cabinet State, Defense and Treasury will be taken by white men. Democratic Sen. John Kerry of Massachusetts has been tapped as the next secretary of state; former Nebraska Sen. Chuck Hagel, a Republican, was picked to run the Pentagon and White House chief of staff Jack Lew is expected to be named treasury secretary later this week.
The White House is expected to announce more members of Obama's Cabinet in the coming weeks, giving the president a chance to present a team that reflects the diverse coalition of women, Hispanics and minorities that helped give him a second term. Susan Rice, the U.S. ambassador to the United Nations and a close friend of the president, removed her name from consideration for the State Department last month following criticism from Republicans over her initial comments about the attacks on Americans in Libya. Several female House Democrats said the criticism of Rice, who is black, was indicative of sexism and racism.
EPA Administrator Lisa Jackson said last month she is stepping down after nearly four years as the administration's chief environmental watchdog. No replacement has been named, although several names are reportedly under consideration, including Washington Gov. Chris Gregoire and Jackson's deputy, Bob Perciasepe. Gregoire is a longtime Obama ally who is leaving office next week after two terms, while Perciasepe is slated to take over as acting EPA administrator after Jackson leaves, expected in the next few weeks. Energy Secretary Steven Chu, meanwhile, is expected to leave sometime after the inauguration, while Interior Secretary Ken Salazar's plans are unknown. Contenders to replace Chu include former North Dakota Sen. Byron Dorgan, former Michigan Gov. Jennifer Granholm and Gregoire.