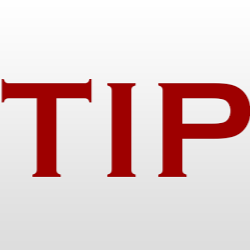 Karachi/Islamabad (TIP): Two devastating fires engulfed a garment factory in Karachi and a shoe unit in Lahore killing at least 314 persons, including women and children, in one of the worst industrial accidents in Pakistan.
The fire in the multi-storey garment factory in Baldia Town area of Karachi broke out at 6 pm local time yesterday, hours after 25 persons were killed in a blaze in a shoe factory in Lahore, the capital of Punjab province, officials said today.
Rescue workers had pulled out 289 bodies from the Karachi factory till late this afternoon and the toll could rise as the rescue operation was continuing, Karachi Commissioner Roshan Ali Shaikh told reporters.
Another 31 people were injured, he said. Karachi police chief Iqbal Mahmood told the media that rescue teams were yet to gain access to several parts of the gutted factory.
Shaikh too said some people could be trapped in cabins and the basement, which are yet to be cleared. "Rescue workers are proceeding carefully as huge cracks have appeared in the building, which could collapse at any time," Shaikh said.
He said the owners of the factory had gone into hiding and raids were being conducted to arrest them. Sagheer Ahmed, the Health Minister of Sindh province, said scores of people were injured. Women and children were among the dead and injured.
The Abbasi Saheed Hospital alone had received 95 bodies, he said. Only about 55 bodies had been identified so far as many of them were badly charred, officials said.
When the fire engulfed the second and third floors of the factory in Karachi yesterday, several workers jumped out of windows in desperation. Others used the lights of their mobile phones to signal their location to fire fighters. Special ladders were used to bring down people who gathered on the roof.
Fire fighters said they could not enter the factory for several hours because of the intensity of the blaze. They called in additional fire fighters and special squads from the navy. At least 40 fire tenders were used to put out the flames. Karachi's Chief Fire Officer Ehtishamuddin Siddiqui said the factory could collapse at any time as it had been weakened by the fire.