Connoisseur's Choice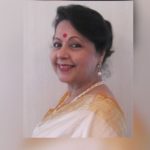 Karela – Sindhi style
Karela or Bitter Gourd has multiple Health benefits
Its uses are varied, and the juice stimulates the Liver and is especially beneficial for weight loss and diabetes. Here is an easy, healthy and delicious Karela recipe.
Ingredients:
5-6 thin, firm karelas…(fat ones are full of seeds)


-a few cloves Garlic – finely chopped




-1 Onion – thinly sliced




-2 Tomatoes – chopped


-2 green chilies hari mirch-
–Coriander leaves -hara dhania chopped


-salt


–haldi
–dhania powder


-1 teaspoon sugar

-a pinch of amchoor ( dried mango powder)
– 2 tbspn. Wheat flour – atta

-Cooking Oil
Method:
Cut karelas into thin rounds ( do not peel).
Sprinkle some salt, sugar and the wheat flour -mix and keep covered for 3-4 hours.
Now mix karelas well and wash thoroughly with water.
Squeeze and deep fry in hot oil till crisp.
In a wok, put in the fried karelas, onions, garlic, tomatoes, chilies, sprinkle a little salt, dhania powder, haldi, a pinch of sugar and a pinch of amchoor-
Cover  and put a little water on the lid and let it remain so for 5-7 mins on sim/slow fire. Stir lightly and cover again for another 5 mins. Turn off fire and let it remain on dum ( steam )for a few minutes.
Garnish with chopped coriander leaves and serve with chapattis and curd.
(A former Miss India, Sheila has for decades been one of the top newsreaders and anchors with Doordarshan. She is a culinary connoisseur. She can be reached at [email protected])