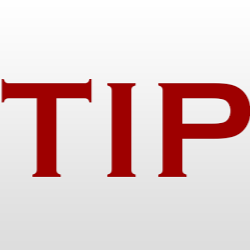 Lack of vitamin B12 causes anemia, nerve damage, fatigue and poor memory. B12 irresponsible for blood formation and division of cells. It is also vital for complete functioning of the brain and nervous system. Vegetarians are prone toB12 deficiency.
This is a cause for concern especially since low B12 intake can affect pregnant women and children quite adversely. Today we list out healthy vitamin B12 sources for vegetarians.
How much vitamin B12 do you need?
According to international recommendations, specifically from WHO, the Recommended Daily Allowance is as follows:
Adults over 19 – 2.4mcg
Pregnant – 2.6mcg
Lactating – 2.8mcg
*mcg- microgram
Source for Vitamin B12:
Cheese Bacteria are known to produce vitamin B12. And cheese is produced with the help of bacteria, hence cheese is a good source of B12 for vegetarians.
28gms of cheese = 0.2mcg
Source for Vitamin B12: Eggs
A breakfast with eggs is an ideal way to kick-starta day. Most of us consume chicken eggs that contain1.95mcg per 100gms. But if you want to boost vitaminB12 goose eggs provide 7.34 mcg per 100gms.1 egg = 0.5mcg

Source for Vitamin B12: Milk
Milk is a great source for calcium, but it is also a source for vegetarians with B12 deficiency.230ml = 0.9mcgSource for Vitamin B12: Yogurt You can have yogurt with fruits, a dash of sugar or plain. Yogurt is healthy and is good for those with digestive problems. But yogurt is rich in bacteria which in turn is rich in B12.230ml = 0.9mcg
Source for Vitamin B12: Whey powder
Whey powder is a health supplement for those who workout to boost their fitness. Consult an expert before choosing one.100gms = 2.5mcg
Source for Vitamin B12: Fortified cereals and milk
Some food products like cereals and dairy have added nutrients to them. Check the label and it will mention the amount of vitamin present.